Pecan Street Project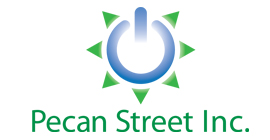 Rowan Communication Inc. has served as the primary communication consultant for Pecan Street Inc. since its inception in 2008. In addition to general messaging strategy and outreach, Colin Rowan was the lead author of the group's 2010 report of recommendations and manages all of the group's regional, industry and national media outreach.
Learn more about Pecan Street at www.pecanstreet.org.
---
Catalyst Project

The Catalyst Project was launched in 2008 to urge Texas lawmakers to support the clean energy industry in the 2009 state legislature. The project's deliverable, a white-paper culled from two dozen interviews with clean energy and economic development experts, helped set the tone at the Capitol and — according to some insiders — still stands as the best articulation of Texas' catbird position as the clean energy capital of the U.S.
---
a goodman

Colin Rowan has worked with Andy Goodman of a goodman since 2002. Goodman specializes in non-profit communication and is among the nation's best-known "storyteller" experts. Rowan Communication, Inc. partners with Goodman on select clients, and co-presents many seminars, workshops and trainings, including the 2006 training of 1,000 "citizen presenters" of Al Gore's Climate Project.
---
TXSolar.biz
Rowan Communication, Inc. teamed with the George & Cynthia Mitchell Foundation in 2010 to promote solar energy's economic potential in Texas. In addition to the txsolar.biz website, the effort has included outreach to chambers of commerce, economic development professionals and state-wide media.
---
Hill Country Conservancy

The Hill Country Conservancy's mission is to protect 50,000 acres from development over Central Texas's sensitive Edwards Aquifer. The goal is ambitious, and growth in Central Texas is generating a strong sense of urgency. Rowan Communication, Inc. is helping HCC tap into a deep reservoir of landowner, advocate and citizen stories to bring its appeal to life. We have also helped HCC with constituency building and marketing outreach campaigns.